SERVICES
INTERFACE / MOBILE
Mobile application design
Game design
User interface design
WEB
Graphic design
Website conception
Blog design
GRAPHISM / PRINT
Illustrations
Logo & brand/corporate identity
Infography
Booklet, flyer
Poster, invitation
Business card, stationery...

Philosophy
I love to create original and personal things. I'm in love with minimalistic and clean design. My mantra: "Simple is beautiful" / "Less is more". But the simplest things are not necessarily the easiest ones to create, and this is what I love in design and graphism.
I create unique and personal artworks, simple but with originality, sober but with fantasy.
I make user-friendly, usable and eye-catching interfaces. I follow web standards, I make it work on all browsers and I design responsive interfaces.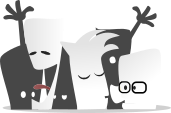 CLIENTS














...
CNRS - I3S - ANR
//
Inria
//
SINTEF
//
Ecole Polytech'Nice Sophia
//
Espaces Antipolis
//
Ahead Solutions
//
Les Micro-creches de l'Orge
//
Mi4
//
Clinique Vétérinaire du Faubourg
//
Ozerise
//
Everything4Mobile
//
Metro News
//
Easyacht Management
//
La Nuit de l'Info
//
Aladine
//
OGC Nice Association
//
Nomad Planet
//
Societe Biztoob
//
ilumine Photographie
//
Vianeo
//
Assoc. Yntiafrica
// Assoc. Artamis // St Martin Biarrotte Sport // Elevages :
Swahili's et Massai Mara
,
Fee des Bruyeres
,
Cité Interdite
,
SacréRoi
,
Domaine d'Umahé
...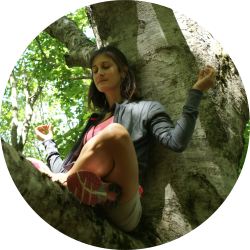 Céline Auzias
Graphist Designer Web-UI / Illustrator - Freelance
For more than 10 years, I use my artistic, creative and technical skills to create visual stuff like: graphic and web design, illustrations, mobile application design, user interfaces, website creation, communication media, visual identities, logotypes... for professionals and individuals.
CSS AWARD
My website
Pixanimal Studio
was selected by
Web Design Index By Content
, and appears in Vol.5 (Pepin Press Edition) of this paper book series, recognized as the reference trend in field of web design. "
Web Design Index by Content shows the work of some of the world's top web designers
".
Photos :